Thursday, October 20, 2022
Northern Center at Northern Michigan University in Marquette, MI
Keynote Speaker—Beth Kanter
Beth Kanter is an internationally recognized thought leader in digital transformation and wellbeing in the nonprofit workplace. She is the co-author of the award-winning book "The Happy, Healthy Nonprofit: Strategies for Impact Without Burnout," the bestselling "The Networked Nonprofit" and the recently released "The Smart Nonprofit: Staying Human-Centered in an Automated World." Named one of the most influential women in technology by Fast Company, she has over three decades of experience in designing and delivering training programs for nonprofits and foundations. As a sought-after keynote speaker and workshop leader, she has presented at nonprofit conferences on every inhabited continent of the world to thousands of nonprofits.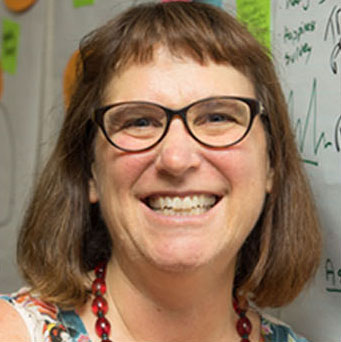 Workshops
The 2022 U.P. Nonprofit Conference will feature workshops on a wide variety of nonprofit management topics!
Registration Information
Pre-conference registration is recommended. Onsite registration will be available at the Northern Center at NMU on Thursday, October 20 from 8 to 9 a.m.
Registration Rates
Grow & Lead Member Registration – $95
General Registration – $125
Scholarships
Grow & Lead has a limited number of scholarships available for the 2022 U.P. Nonprofit Conference. 
COVID-19 Updates
The U.P. Nonprofit Conference will comply with all national, state and local guidance including Northern Michigan University. Learn more here.
Sponsor Information
The U.P. Nonprofit Conference provides an exciting opportunity for nonprofit leaders, board members, staff and volunteers from throughout the U.P. to come together to learn, discuss and share common concerns and ideas that influence our communities. Sponsoring the conference demonstrates your support and interest in the nonprofit organizations and the important programs and services they provide.