Thursday, October 20, 2022
Northern Center at Northern Michigan University in Marquette, MI
Keynote Speaker—Beth Kanter
Beth Kanter is an internationally recognized thought leader in digital transformation and wellbeing in the nonprofit workplace. She is the co-author of the award-winning book "The Happy, Healthy Nonprofit: Strategies for Impact Without Burnout," bestselling "The Networked Nonprofit" and recently released "The Smart Nonprofit: Staying Human-Centered in an Automated World." Named one of the most influential women in technology by Fast Company, she has over three decades of experience in designing and delivering training programs for nonprofits and foundations. As a sought-after keynote speaker and workshop leader, she has presented at nonprofit conferences on every inhabited continent of the world to thousands of nonprofits.
Keynote Address/Master Class—Create More Joy & Results: Workplace Well-Being & Life Balance for Nonprofits
You're committed to making a difference in your local community through your organization's programs and services. But the last two years of the pandemic disrupted your professional life, increased demands on your home life and blurred lines between working at home and living at work. 
The disruption caused by the pandemic has created unprecedented stress for many nonprofit staff as they grapple with budget limitations, rising demand for programs and increased workloads. As we rebuild our organizations and workplaces, nonprofits need to prioritize and operationalize work-life balance and workplace well-being.
Beth will present an engaging and interactive keynote address/master class on redefining our work/life balance and creating a culture of well-being and teamwork to sustain us moving forward—bringing more joy (and results) to our work. You will have opportunities to engage with peers but also learn from expert advice. Beth will share practical tips and inspiration to help you be productive during this difficult time and help you succeed as your organization builds back to a new normal.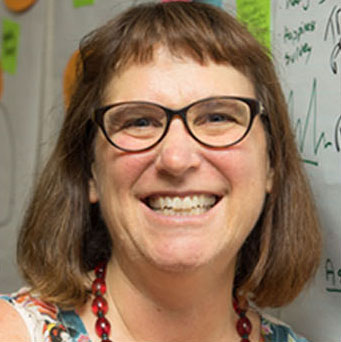 Workshops and Learning Sessions
The 2022 U.P. Nonprofit Conference will feature workshops and additional learning sessions for all attendees on a wide variety of nonprofit management topics!
Registration Information
Pre-conference registration is recommended. Onsite registration will be available at the Northern Center at NMU on Thursday, October 20 from 8 to 9 a.m.
Registration Rates
Grow & Lead Member Registration – $95
General Registration – $125
Lodging
There are many lodging options available in Marquette. Late October is not a peak travel time, so rates are fairly low.
Scholarships
Grow & Lead has a limited number of scholarships available for the 2022 U.P. Nonprofit Conference. 
COVID-19 Updates
The U.P. Nonprofit Conference will comply with all national, state and local guidance including Northern Michigan University. Learn more here.
Sponsor Information
The U.P. Nonprofit Conference provides an exciting opportunity for nonprofit leaders, board members, staff and volunteers from throughout the U.P. to come together to learn, discuss and share common concerns and ideas that influence our communities. Sponsoring the conference demonstrates your support and interest in the nonprofit organizations and the important programs and services they provide.